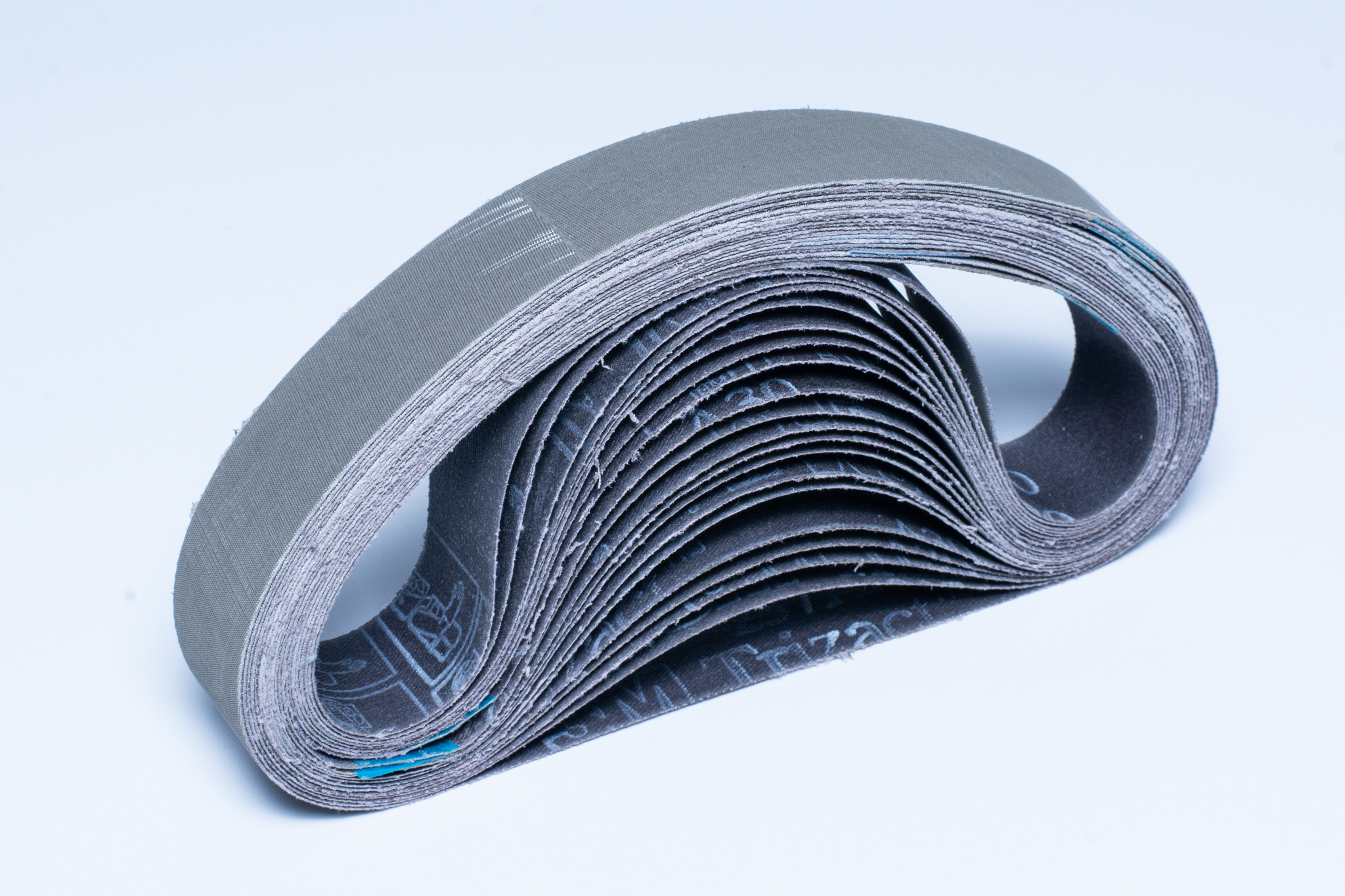 Built For Dimensioning and Scratch Refinement.
The abrasive and resin structure for the 3M™ Trizact™ Cloth Belt 237AA is formulated to break down under medium pressure and keep fresh, sharp mineral cutting to provide consistent finishes on hard metals such as carbon and stainless steel.
Our belt also features a grinding aid that helps prevent heat buildup, warping and discoloration. The belt is constructed on an X-weight, durable cloth backing that helps provide control, conformability, and effective medium-pressure grinding. The resin bonded abrasive gives you greater heat resistance and helps prevent delamination.