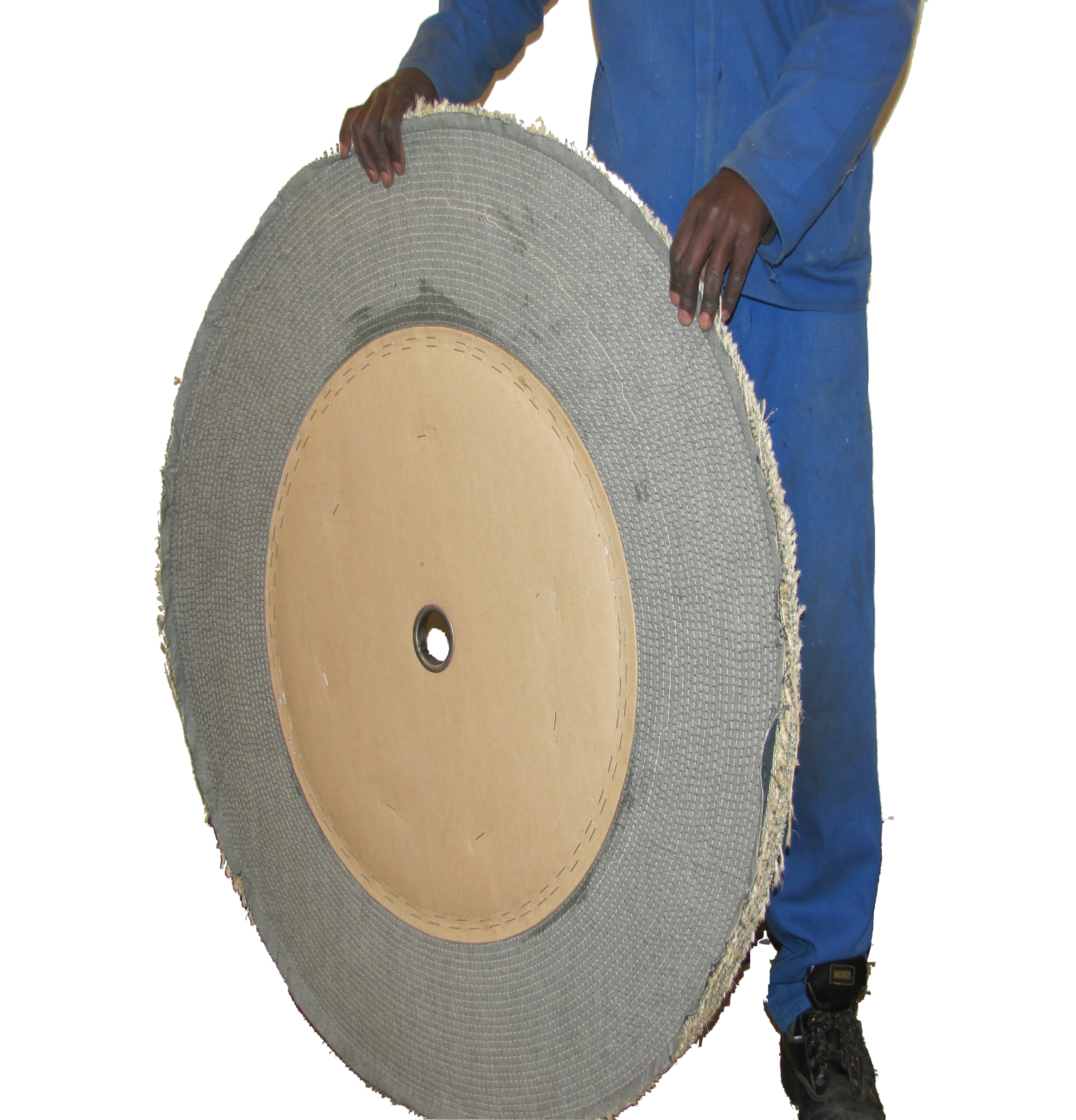 This biasuct non-fray buff is designed for use on automatic polishing machines. It is made from specially selected and treated sisal material, is designed for grinding and polishing stainless steel holloware and similar articles.
It is also extensively used on mild steel applications such as bumpers and similar pressings.
This buff is used with aggressive cutting compounds such as our CF (green) Compound and Black Brushing Compound. It is particularly suitable for polishing operations that follow the grinding process.