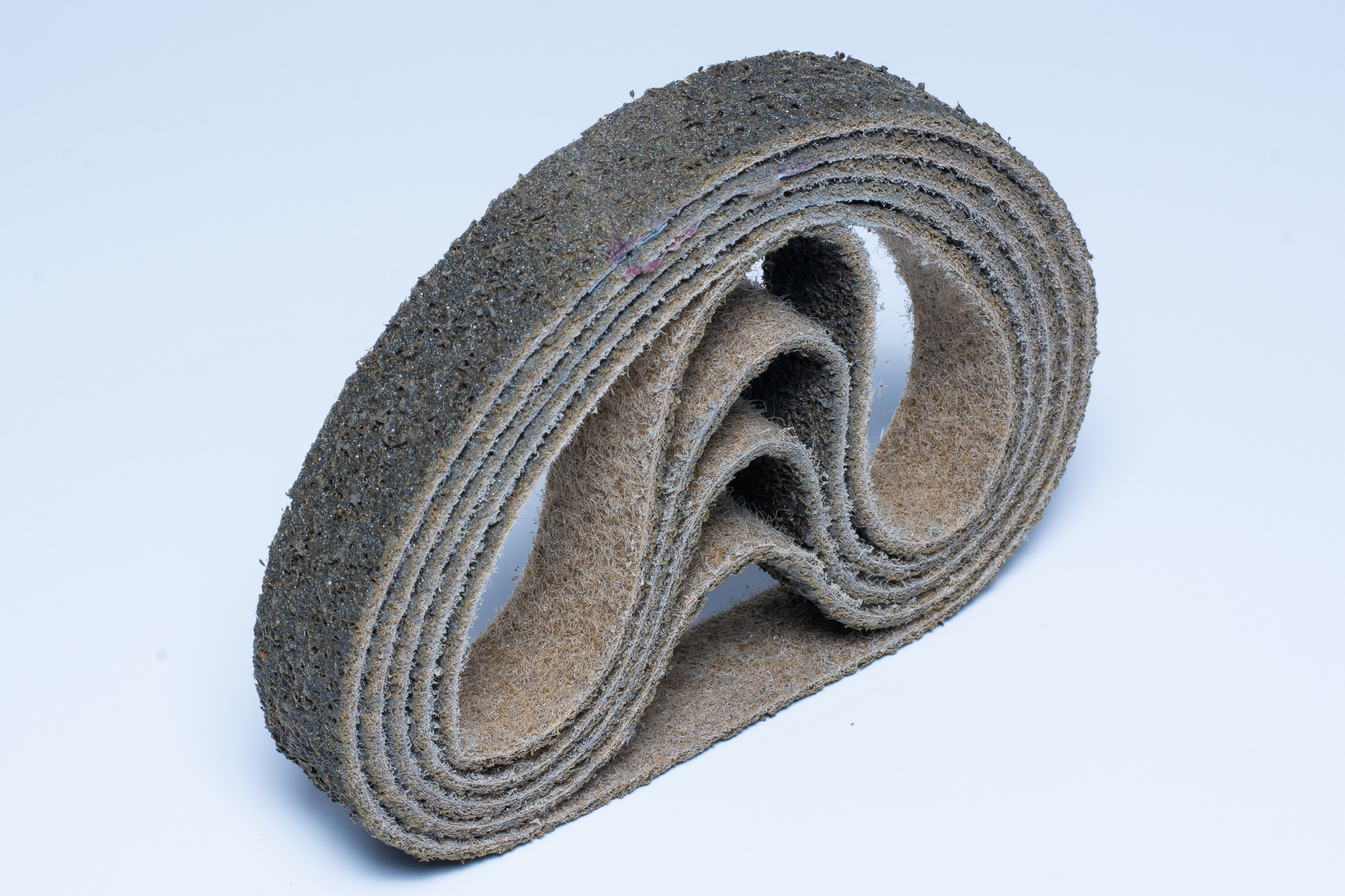 surface conditioning belts - COARSE
Tough aggressive non-woven belt in a wide range of grades for heavy duty deburring and finishing. Reinforced backing and non-woven open web material provides superior flexibility for detail work, over contours and edges.


Extended operating time and consistent surface conditioning results from reduced loading and heat build-up. Aggressive cutting without gouging, removes surface imperfections, grind lines, mill, and other marks.