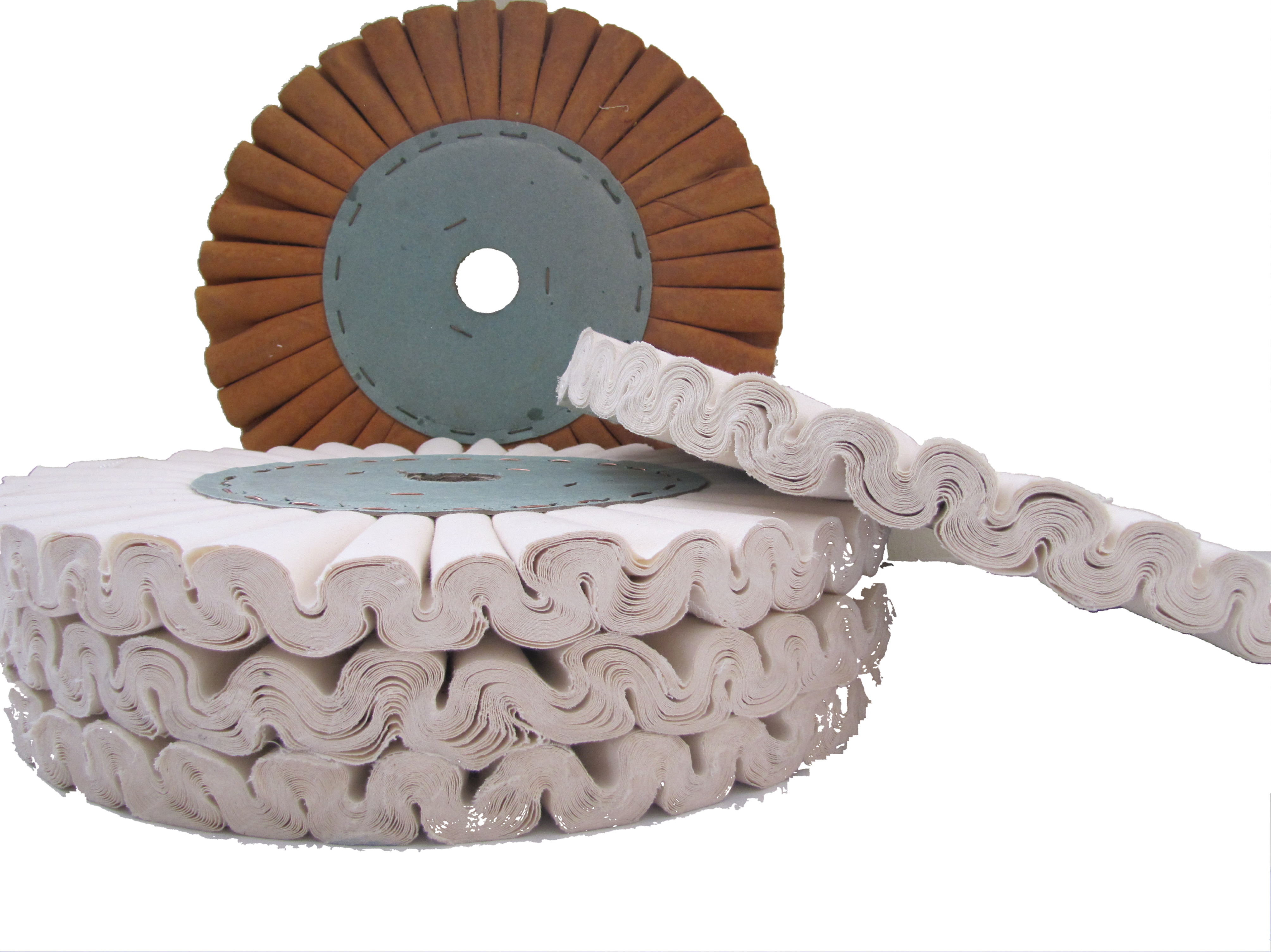 Corrugated biascut cloth buff designed for use on automatic machines. Made of 100% cotton and is of extremely dense construction. All layers are identically folded allowing each section to mesh with the next, which gives greater rigidity and creates a continuous polishing roll to any required width.
This buff is ideal for obtaining a very high gloss finish, and well suited for polishing holloware and similar flat surfaces. It is available in three different constructions to suit the particular operation.
This buff is used with a final finishing compound such as our SF (White) Bar and Blue Hi-Finish Bar. It is suitable for last stage of polishing process.