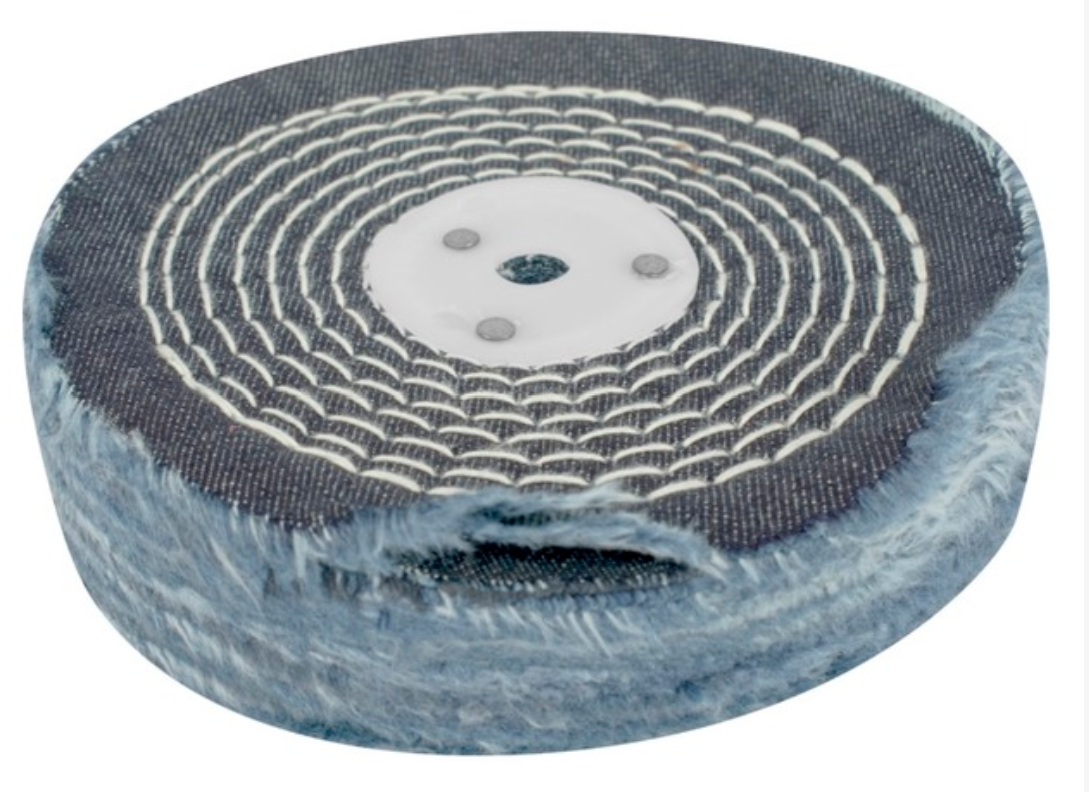 Designed for use on manual automatic machines. General purpose buff made of denim material, stitched for greater rigidity. Denim material has an added advantage of consistent uniform polishing and longer life. The buffs can also be ganged together to achieve a wide polishing surface.
It is used to achieve a bright finish on all metals. This buff is used with a final finishing compound such as our SF (White) Bar, Brown Bar and Blue Hi-Finish Bar.
It is suitable for last stage of polishing process.