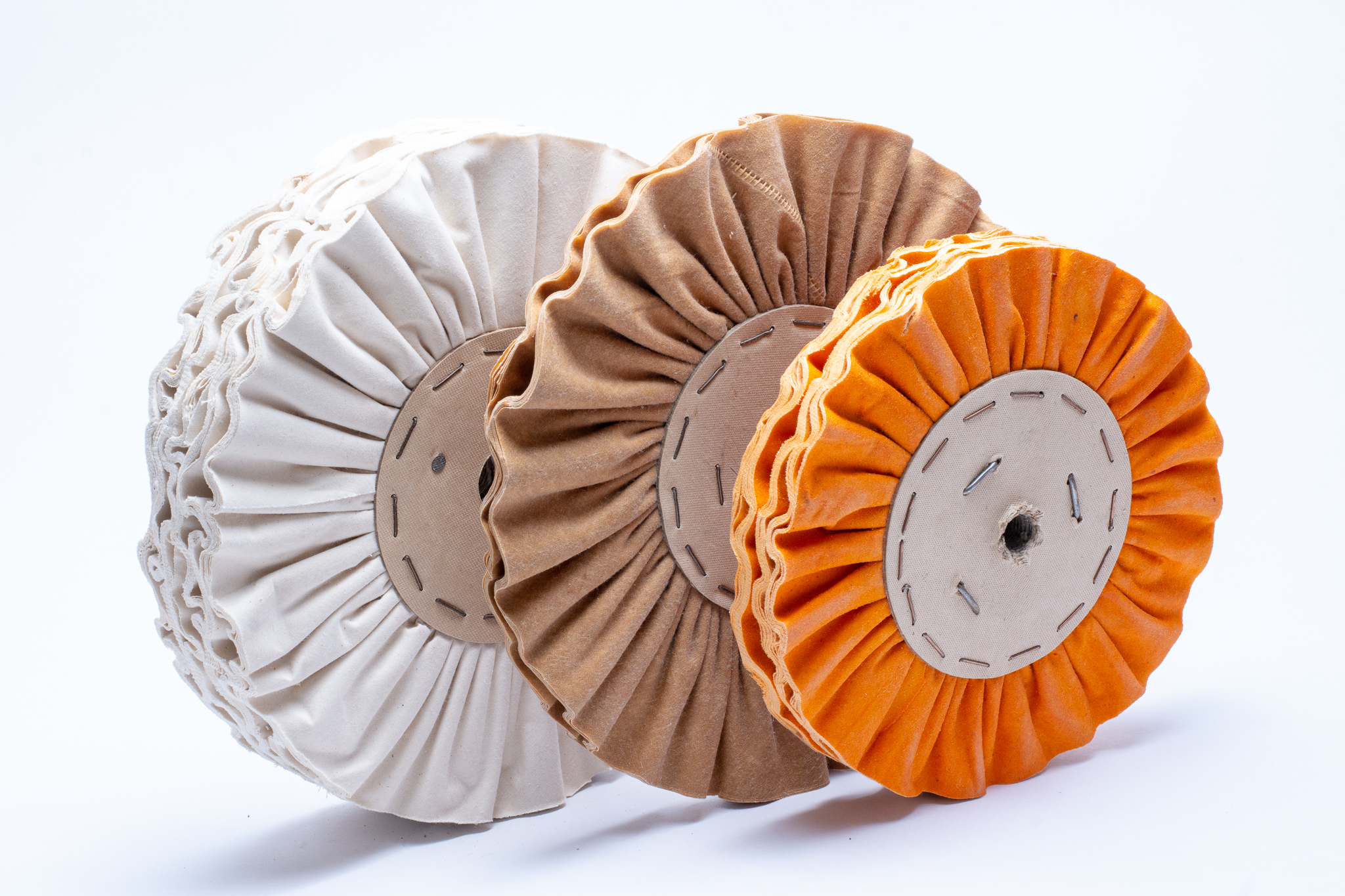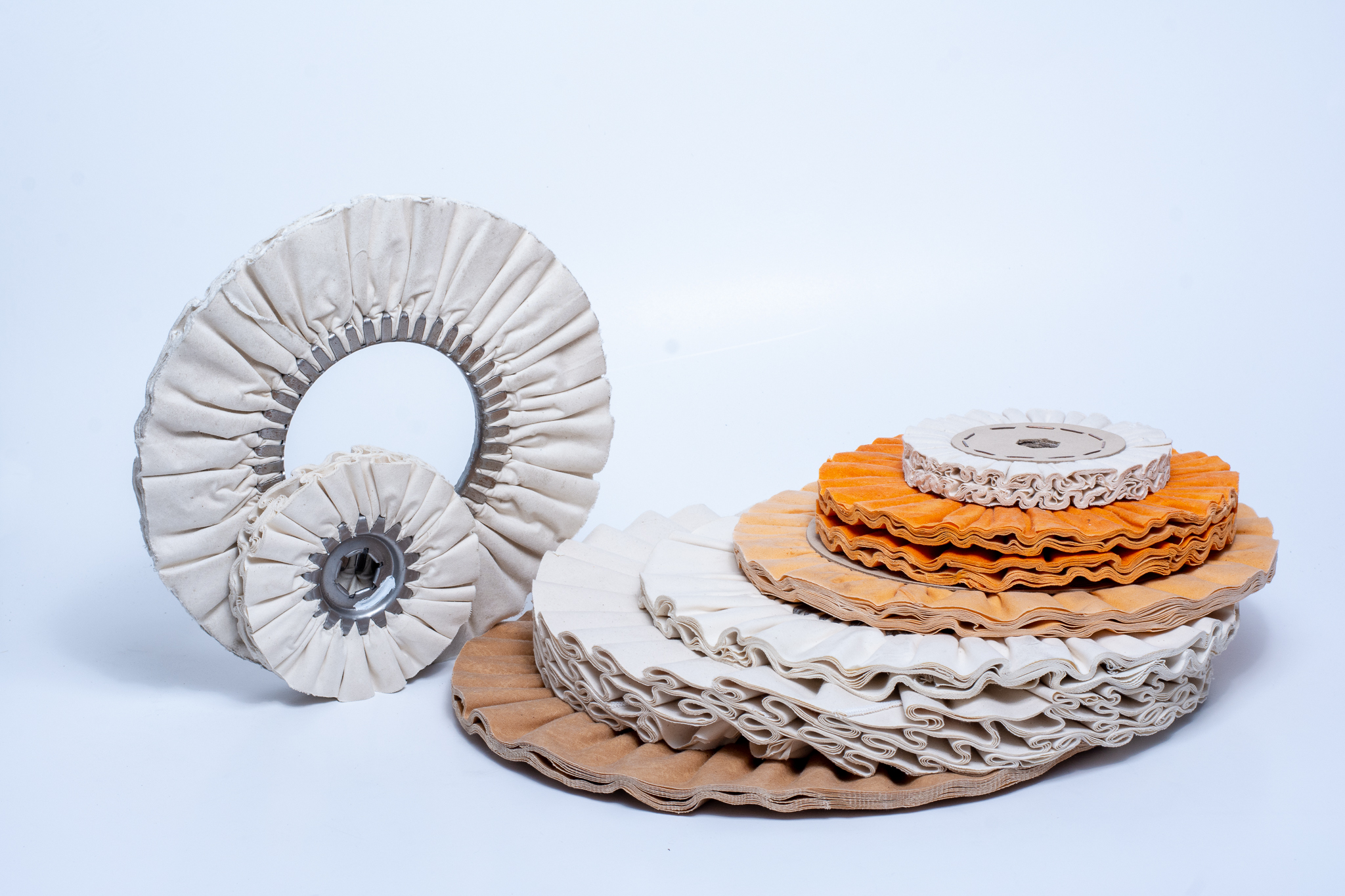 These are ventilated airflow biascut cloth buffs. They are also referred to as Cool-air mops in that they help cool down the workpiece during polishing.
They are designed for use on manual, semi-automatic and fully automatic machines. The are made from 100% cotton , and are available in three different constructions to suit the particular operation.
This buff is used with a final finishing compound such as our SF (White) Bar and Blue Hi-Finish Bar. It is suitable for last stage of polishing process.